JL F.I.T. trainer Jenny Farber uses kettlebells and body movement to help build strength, endurance and agility focusing on techniques that help master the skills needed to maintain a lifetime of fitness.  Jenny brings the gym to you – whether to your home or business.
What Jenny's clients are saying: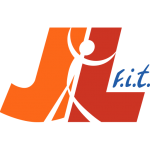 "I had the opportunity to train with Jenny and experience her remarkable kettlebell workout. She has obviously spent time and care in constructing this workout program, and has managed a good thing – making kettlebells accessible to all levels of fitness for both men and women. Jenny's kettlebell workout was an excellent alternative to a long cardio session, which left me drained yet wanting more. She was very attentive to my performance and within minutes, was able to identify my strengths and weaknesses. I highly recommend JL F.I.T. and Jenny Farber".
Eric B.