JL F.I.T. focuses on effective unconventional training methods with a special emphasis on Kettlebell and Bodyweight Training. Jenny VIRTUALLY  brings the gym to you – whether to your home of business. Jenny's goal is to help her clients achieve fitness goals, so they can lead a healthy, high-energy, injury-free lifestyle.
Jenny Farber
Jenny Farber was a dancer from early childhood, raised with an appreciation of the value of physical fitness. Fifteen years ago, her performing career was ended because of a serious ankle injury. During her rehabilitation she found a connection between fitness training and dance that put her on a new and unique career path – personal training.
Jenny has been active in every aspect of the dance world.  She was awarded many scholarships during her youth from Joe Tremaine, L.A. Dance Force & Gus Giordano, among others. Her dancing has taken her all over the country to perform, Choreograph and teach.  She was a lead dancer & Dance Captain in "Retro Active" at Paramount's Kings Island under the direction of Barry Lather. She has judged and directed a variety of competitions and has been a guest instructor for Dance Olympus/Dance America. Jenny has also taught and Choreographed award-winning routines in Ohio, Chicago and Los Angeles.
Jenny has her fitness certifications through the National Academy of Sports Medicine (NASM) and the International Kettlebell Fitness Federation (IKFF).  Lifelong attention to health eating habits, consistent exercise, and rigorous training, has enabled her to develop a menu of services customized to meet individual needs. Jenny helps her clients overcome injuries, weight problems and illness related limitations.
Jenny's passion is physical fitness. JL F.I.T. allows Jenny to work and customize programs with individuals and businesses VIRTUALLY., helping clients achieve and maintain the high level of physical fitness required to perform to the best of their ability. Her motto is FOCUS. IMPROVE. TRANSFORM.  Let her help you be the best you can be.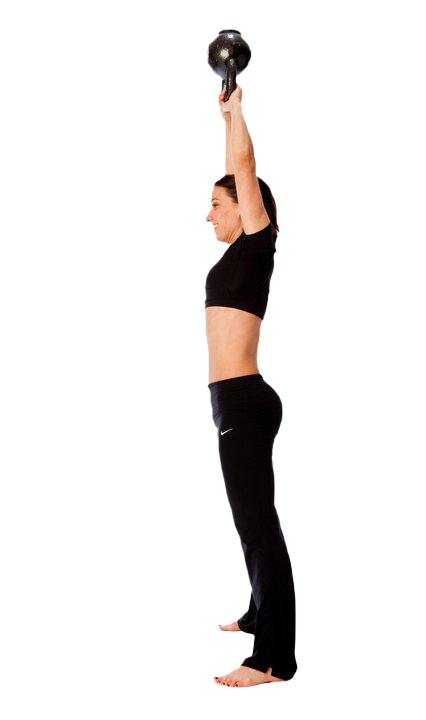 What Jenny's clients are saying:
"Jenny knows the body and does a very professional job of treating you as an individual. She's fun, well-schooled and fairly priced."
Nancy N., October 2019
"Jenny understands all muscle groups and helped me in all areas including balance, and she is fun to work with. She was familiar with my particular affliction (Polymyalgia Rheumatica) and the effects being on prednisone for over 3 years had done to my muscles and breath control. She checked in on me regularly and gave me workout plans in between sessions. I would recommend JL F.I.T. highly."
Howard S., October 2019
"Working with Jenny has been an incredible experience. She has truly tailored my workouts to where I am in this phase of my life and incorporates my preferred keto eating lifestyle. Jenny takes a holistic approach to customizing my workouts and ensures my comfort all while working me toward my goals. I look forward to where we go together over the next many months."
Corin S., July 2019
"I had a very good experience with Jenny. She brought an excellent range of knowledge that she was able to apply directly to my needs. She offered ideas and resources that helped get me over the hump and fully engaged despite my own reluctance and physical limitations. She was positive, encouraging and supportive, but managed to hold me accountable for following through – it was a great balance of her offering the tools and helping to motivate me in taking advantage of them. I enjoyed and appreciated her enthusiasm, positive approach and solid wealth of knowledge. I recommend Jenny without reservation."
Rick J., June 2019
"Jenny Farber has been a wonderful trainer in every aspect. The workouts along with her nutritional guidance have helped me to get back on track with my goal to stay healthy and in shape. I feel great after workouts and have even more confidence. These are workouts that I can do on my own and since there is very little equipment involved I can do them anywhere, at work, home or vacation!"
Lisa N., May 2019
"JL F.I.T. was by far the best training I've been through in my life. Jenny was very personable and made me feel beyond comfortable at each level of fitness I attained. She targeting my weak areas and pushed me to challenge myself. It was not only a physically satisfying experience but extremely fun! FOCUS. IMPROVE. TRANSFORM!"
Cory L., April 2019
"Jenny was fabulous! I actually looked forward to my workouts every day. Working with Jenny made a 1-hour workout feel like 10 minutes because it was fun, engaging, and provided results. I would still use Jenny today if I hadn't moved away."
Kash K., April 2019
"I initially came to Jenny, wanting a training program to run a half marathon.  Running was fairly new to me; I had been a dancer my whole life, but because of an injury, had to find an alternate way to stay in shape.  The nutritional advice and support I've received from Jenny has helped me to maintain a weight that is healthy for me, and I have more energy now than I have in years.  The training we do is always changing.  Jenny has taught me that it is important to always challenge myself, and not get stuck always doing the same workout.  Whether it is Kettlebells , Cardio, Strength Training, Injury preventative exercises, or dance conditioning.  Jenny is a true expert in her field.  I have seen significant  improvements in my muscle tone, in my strength and her motivation keeps me motivated to push myself further.  My experience working with Jenny has really been life changing, and I am stronger now than I ever believed I would be."
Jennifer K., 2017